Adam Joel
Adam Joel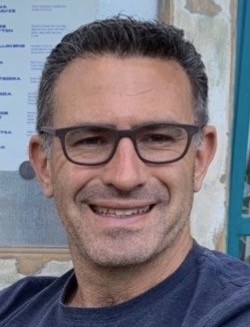 Adam joined the board of CHC in October 2019.
Adam is married to Shelley Kline and together they have 3 children; Tema, Amiel and Liat.
Adam holds a Bachelor of Commerce degree from Monash University and a Master of Business Administration (MBA) from Melbourne Business School. Adam has also completed both the Australian Institute of Company Directors Company Directors Course and the Not For Profit Directors Course.
Other communal work that Adam is involved with includes being on the Board of Jewish Care Victoria, a member of the Jewish Care Building Sub-Committee and Chair of the Governance Sub-Committee.
Shelley and Adam have been members of CHC since they were married by Rabbi Ralph Genende in the Shule in 2008. Adam particularly enjoys davening on erev shabbat, hearing Dov and the wonderful choir and (sometimes) his son singing Yigdal.
Tue, 29 September 2020
11 Tishrei 5781
Due to Covid-19, all regular Synagogue services have been suspended until further notice.
Today's Calendar
Shacharit

: 6:45a
Shacharit

: 8:00a
Shmoozeday

: 10:00a
Zohar

: 6:30p
Mincha/Maariv

: 7:00p
---
Friday Night
Arcare

: 3:45p
Mincha

: 5:40p
Candle Lighting

: 6:07p
Mincha & Kabbalat Shabbat

: 6:30p
Shabbat Day
Shacharit

: 9:15a
Kids Club

: 10:30a
Mincha

: 5:25p
Shabbat Ends

: 7:06p
Candle Lighting

: 7:08p
Candle Lighting
View Calendar
Regular Shacharit Services
Monday & Thursday 6.40am & 8.00am
Tues, Wed & Friday 6.45am & 8.00am
Rosh Chodesh & Fast Days 6.30am & 8.00am
Sunday & Public Holidays 8.00am
Shabbat Main Shule 9.15am
Shabbat Or Chadash 9.30am
Tue, 29 September 2020 11 Tishrei 5781