Tuesday Shmoozeday
Our seniors meet every Tuesday 10am-12pm at the shule to greet old friends, make new ones and have a shmooze.
We would love to expand our program even further and invite new attendees (65 years onwards) to join us.
We regularly have high calibre guest speakers. If you or someone you know would like to speak give the Shule Office a call on 9525 9492.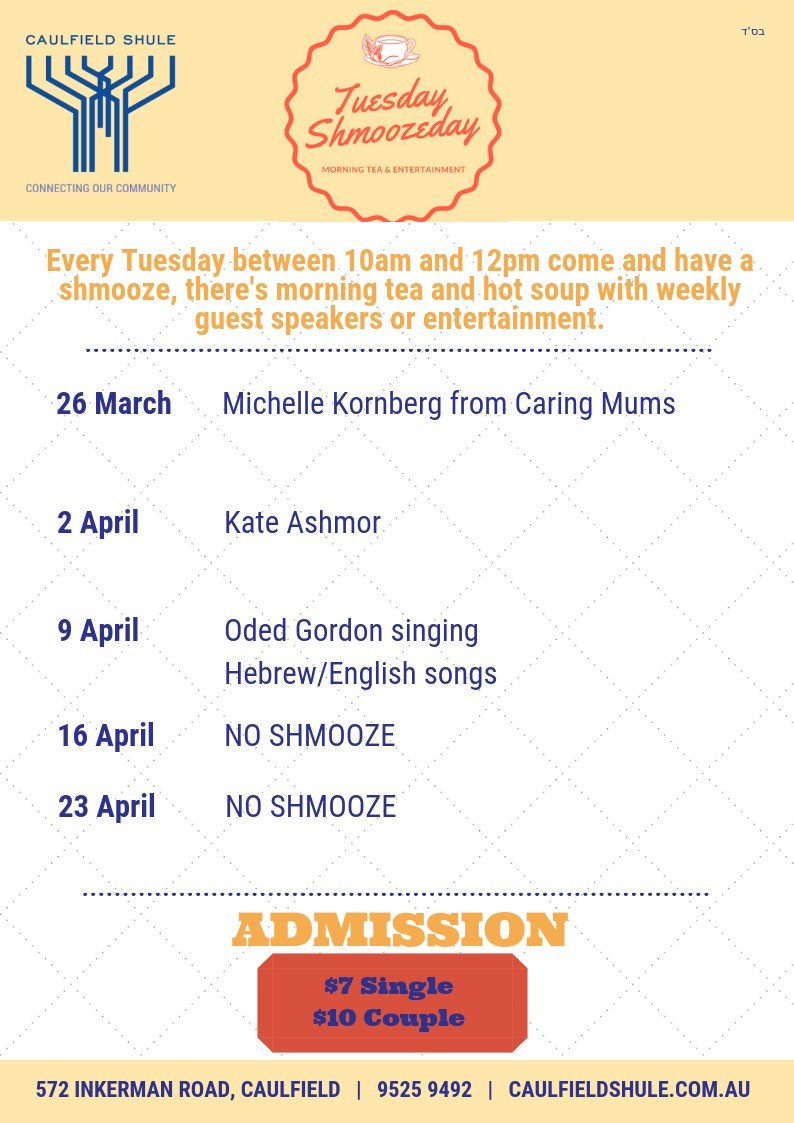 Upcoming Shmoozeday speakers - schedule subject to change.
Fri, 3 December 2021 29 Kislev 5782